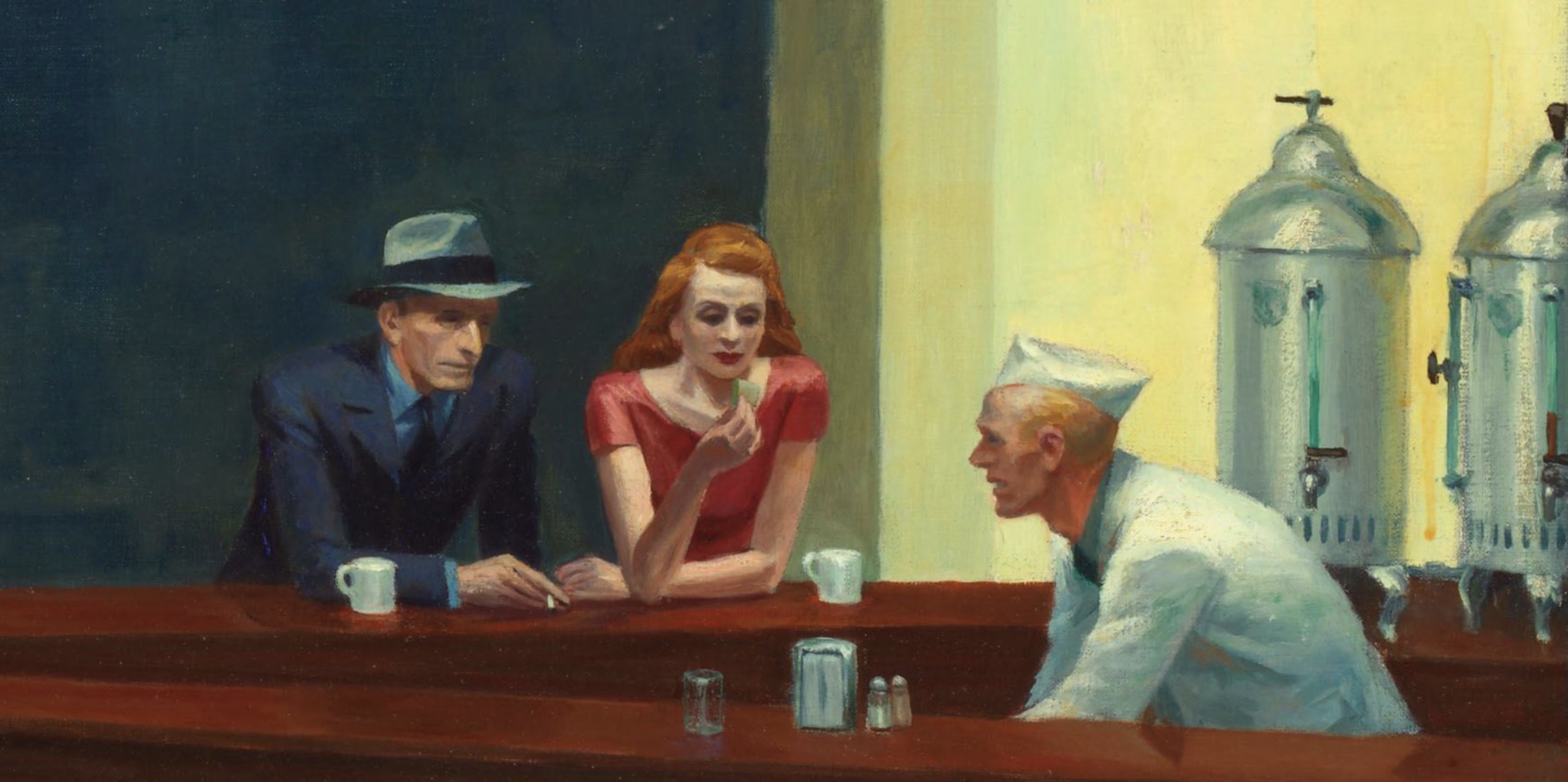 Wrench after wrench, we clear the
debris of our choices from our
path. It used to be pitch-paved many
summers back, but now, it is just
marred with potholes of the past.

Yet, it goes somewhere we do not know,
and we must go on – with shovels in
hand, and a wry smile on our faces, as
we apply bandages to wounds old and
present.

We are Hopper's nighthawks, sipping
coffee somewhere, whispering to
each other.